Hotel Rooms & accommodation in Zalakaros
Superior double room
A magical place of comfort - We recommend our superior double rooms for couples, parents or grandparents who would like experience everything our hotel has to offer without children or grandchildren. The interior and its calming earth tones provide a harmonious and cozy environment.
Min. price from
58 EUR
/person /night
Details
Superior family room
A family miracle- We recommend our superior family rooms for families with small children who would like to have their bundles of joy close by during the night. The bio bed and comfortable couch makes for a perfect holiday for up to four people.
Min. price from
61 EUR
/person /night
Details
Luxus superior rooms
Champaign colors and an unforgettable experience - The mystery of our luxury superior rooms lies in their gorgeous color scheme and beautiful interior, since it's beige and champagne colors and the modern and multifunctional jacuzzi provide a magical surrounding for the perfect holiday. It's a guest favorite for a romantic getaway.
Min. price from
68 EUR
/person /night
Details
Exclusive apartments
Stunning elegance with the comfort of home - specifically designed for families our exclusive apartments await guests with a cozy interior, warm tones, large spaces and elegant details and provide a perfect relaxation for parents and children alike.
Min. price from
71 EUR
/person /night
Details
Deluxe room
The trio of luxury, harmony and wellness - our newly renovated Deluxe rooms with their earth tones and soft details provide a little wellness experience as well with a gorgeous jacuzzi right by your bed! In this room the wellness pampering never ends.
Min. price from
81 EUR
/person /night
Details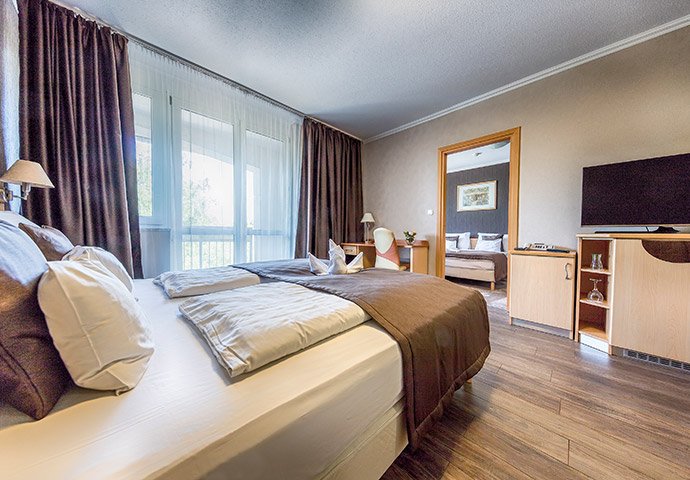 Junior Suite rooms
Huge spaces filled with soul - our Junios suites are our largest room type, that fulfill their destiny when they are filled with life. It's the best choice for big families since it has two separate airspaces and king sized beds - a perfect way to spend time together and still have your own space.
Min. price from
121 EUR
/person /night
Details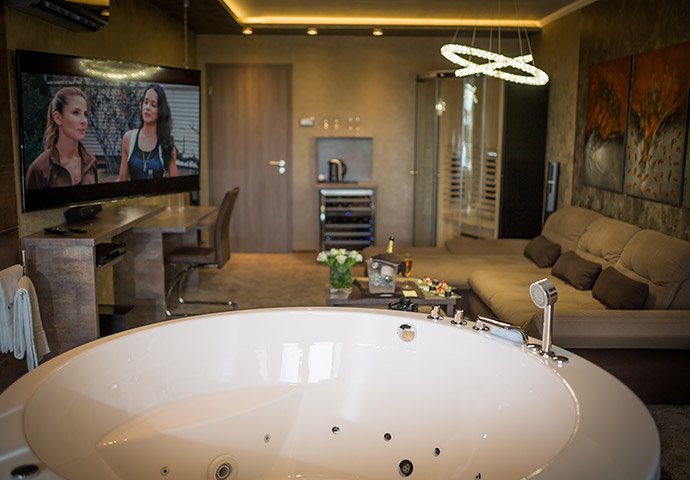 Magic Suite
The best MenDan has to offer - our high tech and modern Magic suites deserve an A+ when it comes to luxurious experiences. A wine cooler filled with top quality wines, a wellness sauna and jacuzzi right in your living room - fine elegance and magical atmosphere in every corner.
Min. price from
156 EUR
/person /night
Details